Bulk Actions
Using the actions in the actions dropdown available on the top right hand side dashboards for displaying media, you can apply an action to multiple media in one go. Available actions depend on how your Media Manager has been set up. If there are permission restrictions and you do not have the requisite permissions, you may not be able to view some or all of the actions. Available actions are:
Publish: This action publishes unpublished media.
Unpublish: Unpublished published media.
Lock: Lock media. Locked media cannot be edited unless they are first unlocked.
Unlock: Unlock previously locked media.
Tag: Enables you to add a tag or tags to your media. An input for enterting the tags will show when this action is selected. You will also see an input to select whether to replace or append to existing tags.
Untag: Allows you to remove all tags from your selected media.
Trash: This action sends the selected media to your ProcessWire Trash Bin.
Delete: This action permanently deletes the selected media. Use with caution!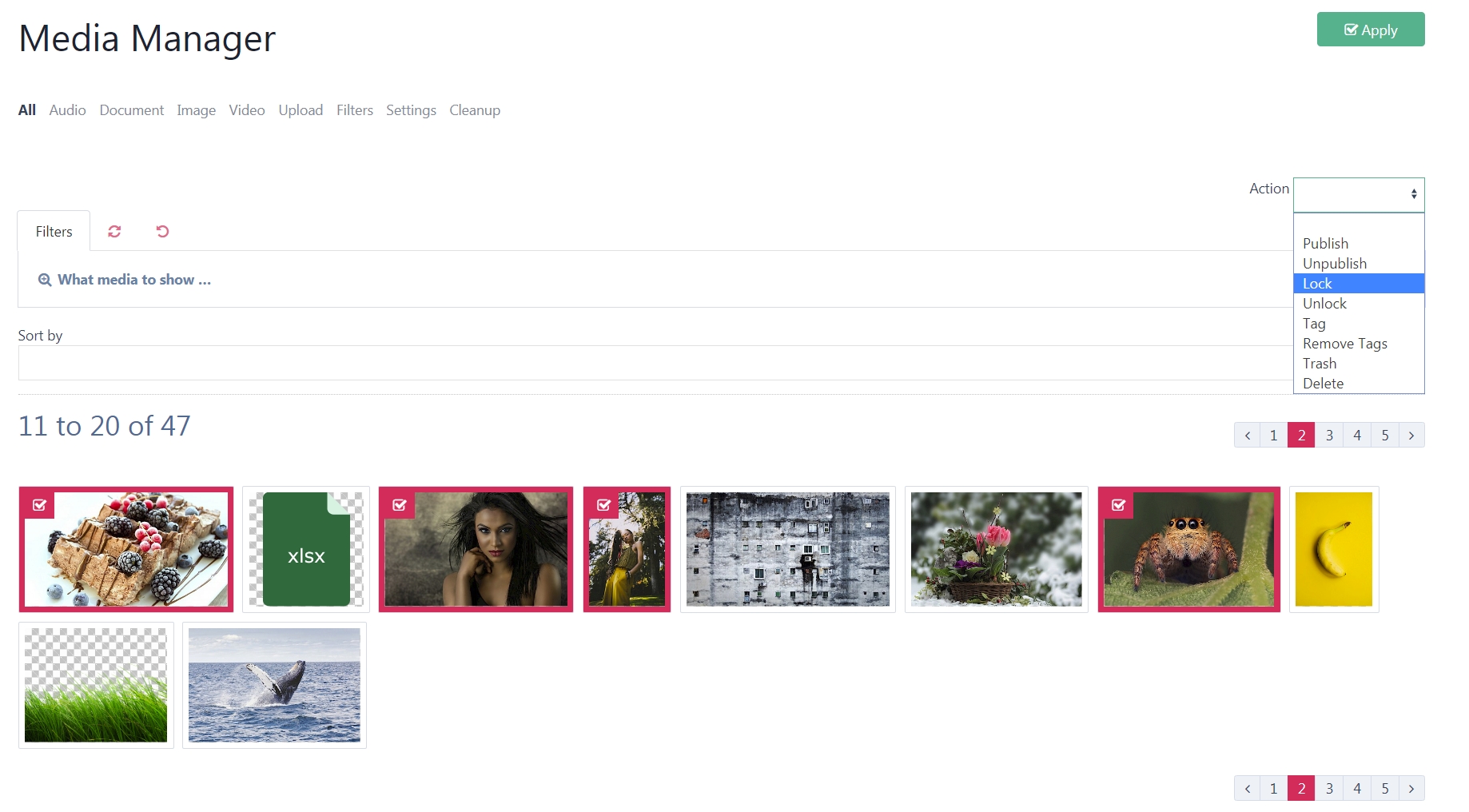 Before you can apply actions to your media, you first have to select them as explain in the view All media section. Once selected, an apply button will appear above the actions dropdown. Click on the button to apply the action. A notice will appear in the top right of the page to let you know if your action was successful or not and the reason why.