Cleaning Up
This topic is for superusers only.
If you are logged in as a superuser, you will see a menu item named Cleanup. Click on it to view the contents of this dashboard.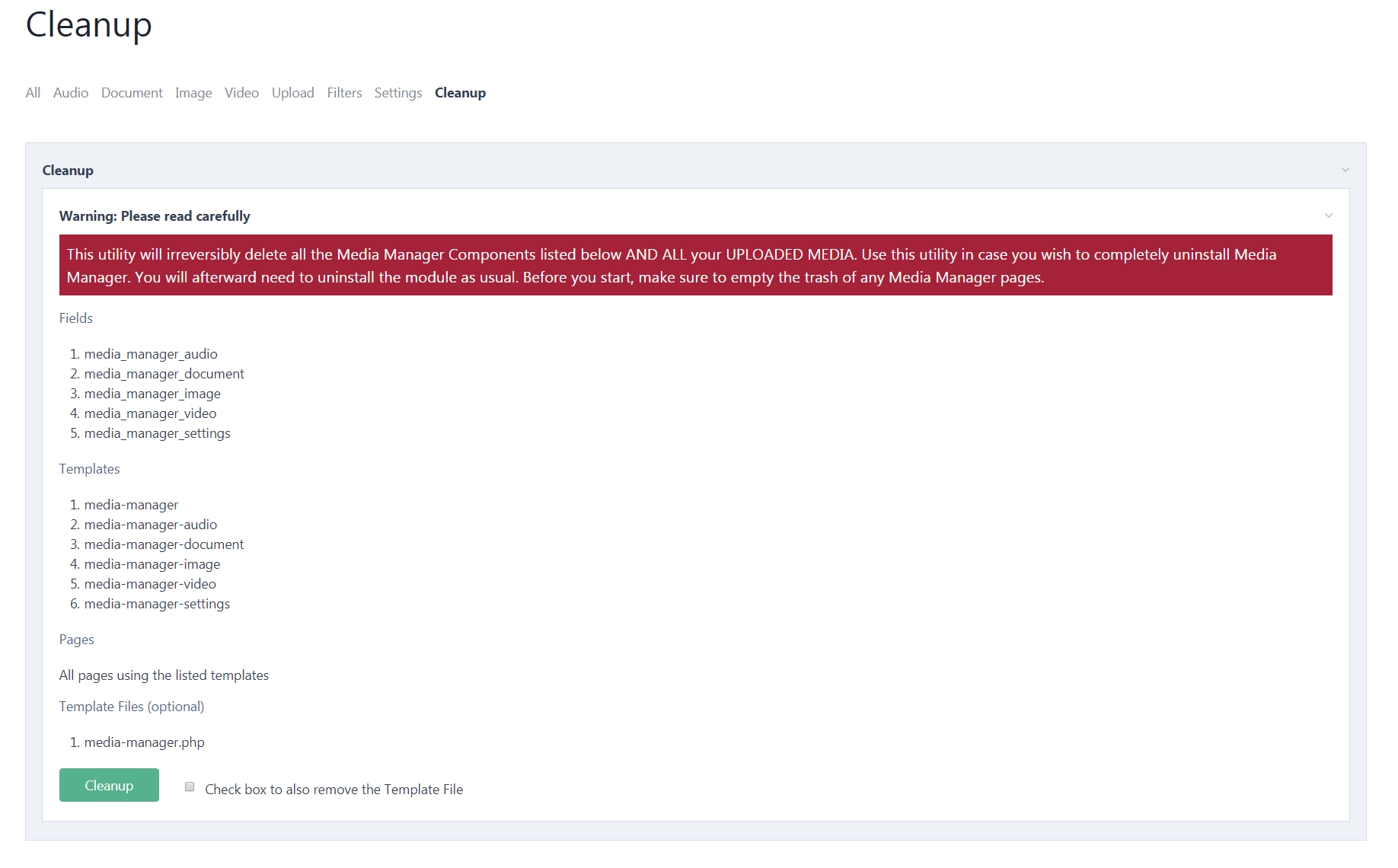 The first thing you see is a big warning about the cleanup utility. Please read it. Cleanup is meant to be used only when you need to uninstall Media Manager and all of it components, i.e. fields, templates and pages (including uploaded media). The cleanup action is irreversible. It is a good idea to create a backup of your media files in case you may need them in the future.
If you want ot proceed with the cleanup, click on the cleanup button at the bottom of that dashboard. Once cleanup is done (it takes a fraction of a second), you will be redirected to the landing page of the ProcessWire admin.
After the cleanup, you will need to uninstall Media Manager in the normal way modules are uninstalled in ProcessWire.