Editing a Single Media Item
To fully edit a media item, click the edit link in on the media thumb. This will open the media in a modal. You will then be able to fully edit the media.
Media Title
If you wish to change the title of the media, edit this and save the page.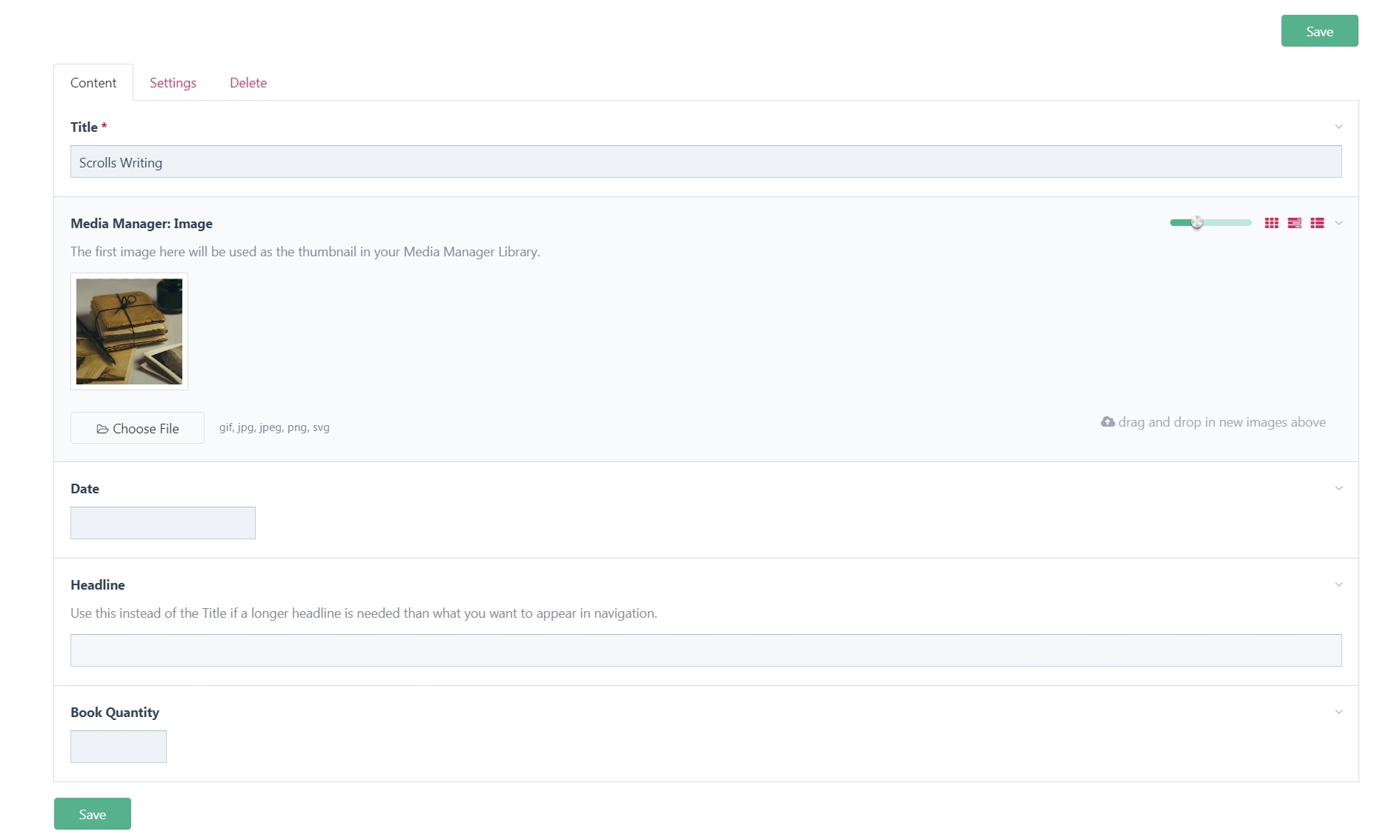 Additional Images and Image Variations
If the media you are editing is of type image, you can use this full-edit view to add additional images and/or create image variations. If you have multiple images in one media item page, only the first image will be displayed in the media dashboards.
To create a variation of your image, click on the image and select the manipulation tool you desire, i.e., crop or focus.
Media Description and Tags
These can be added directly to the file or image tags and description inputs. For images you will have to first click on them or their edit link in order to see the tags and description inputs.

Replacing and Renaming Media Files
In this view, you can also replace or rename the file attached to the media page. For non-image media, simply uploading a new file will replace the older one. For image media, a media item can have multiple images. To delete an image, select its trash icon and save the page.
Custom Fields
If there are custom fields in your media, you will be able to edit them in this modal, for instance dates, email addresses, summary texts, repeater items, etc. This is similar to editing a ProcessWire page with various fields. 
Delete Media
If you decide to delete the media when in this view, you can do so. Click on the Delete tab, confirm you intention using the checkbox  and click the Move To Trash button. You media will be moved to the trash and the modal will close and the dashboard view refreshed.