Views
Grid and Table Views
Similar to the media Library, in a Media Manager Inputfield, media can be viewed in either  a grid or table view. You can also view the media in gallery mode. Please refer to this topic about the Media Manager Library for more information.

Click on the grid or table icon just above and to the right of the displayed media to switch between the two views.
Grid view
The grid view is is the default view.

Table View
The table view will display the media in a table. If the field you are currently editing is set up to show custom columns you will also see these as columns in the table view. This could be a date field, email or summary field, etc.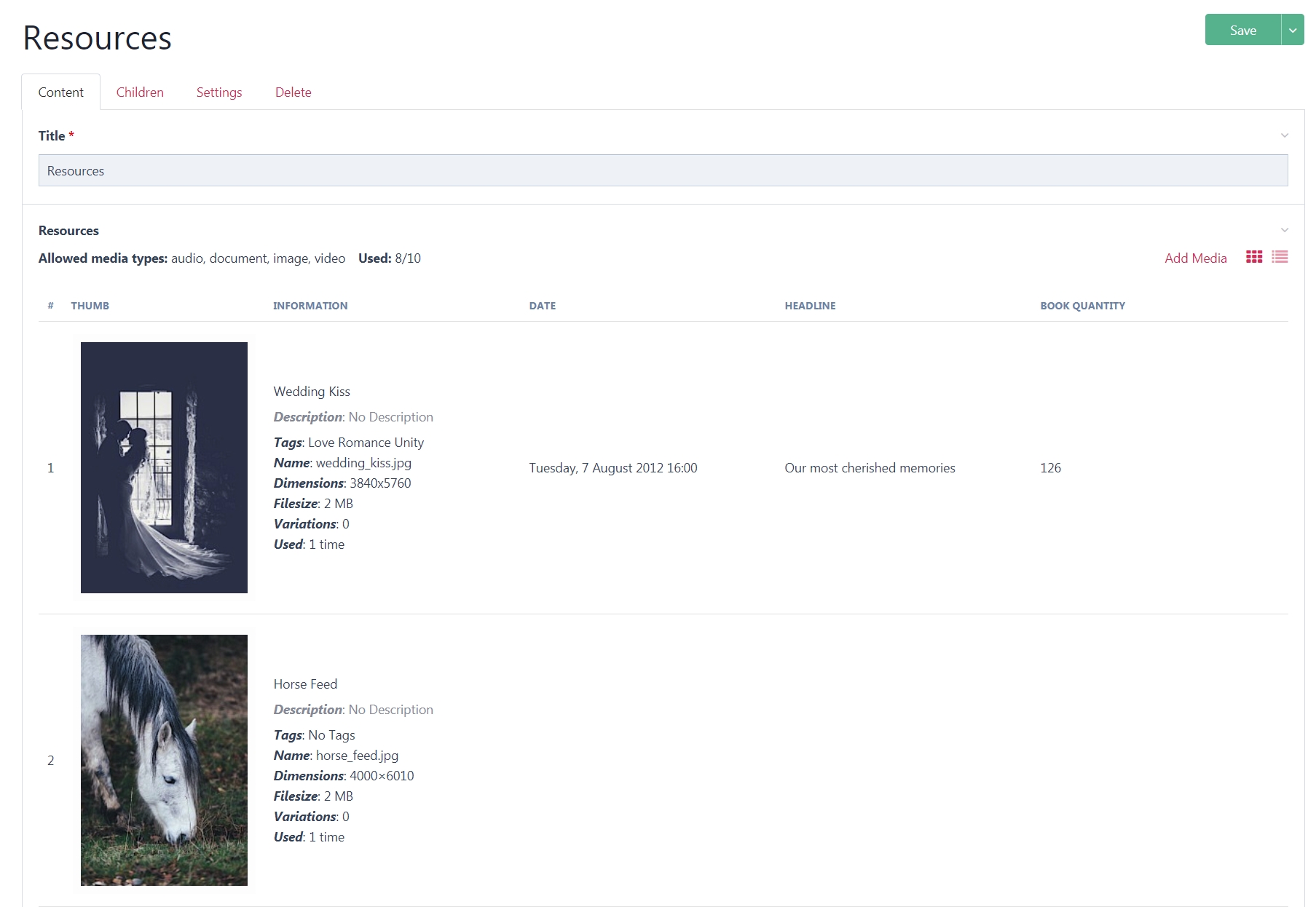 Please note that the selected view persists until changed.
Allowed Media Types
The top-left of the inputfield will display the allowed media types for the field, for instance document, video for only those types of media. Allowed media types is configured in the field settings, input tab.
Media Count
If a maximum media allowed media setting is active (details tab in the field settings), a used count text will be displayed next to the allowed media types text. If the media field has reached the total count allowed, the text media field full will be shown next to the used count text. In addition, the add media links will no longer be shown.